The solution
ASTAO is a solution for launching and handling alerts, enabling protection of isolated agents in the field or sensitive infrastructures.
Simple to deploy and administer in centralised mode, it provides a range of communication and interaction services for responding to an emergency situation.
An agent in difficulty in the field can trigger an alert with a single action. The supervision teams immediately receive the information required for the intervention procedure (geolocation, position of the agent, nearby teams, etc.). They can analyse the situation using the stealth-mode voice channel automatically established with the agent, and fine-tune the verification process using multimedia elements.
Thanks to numerous secure integration points, ASTAO interfaces with the various "business" systems to optimise the intervention process.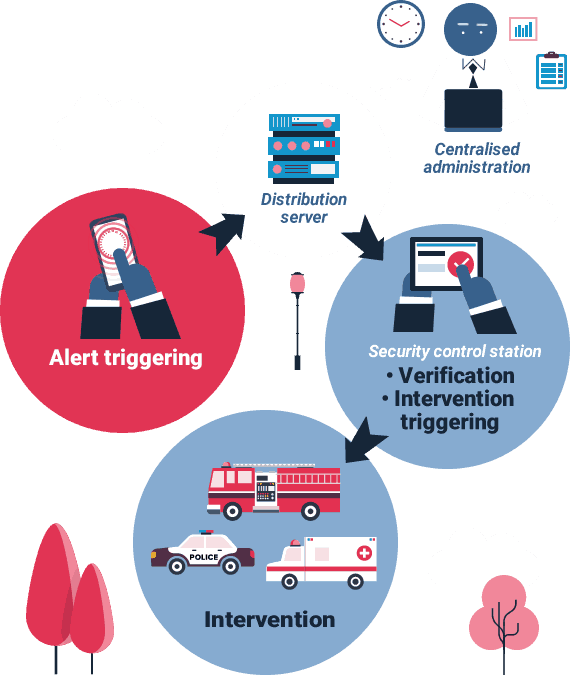 Key Features
Agents sous protection 1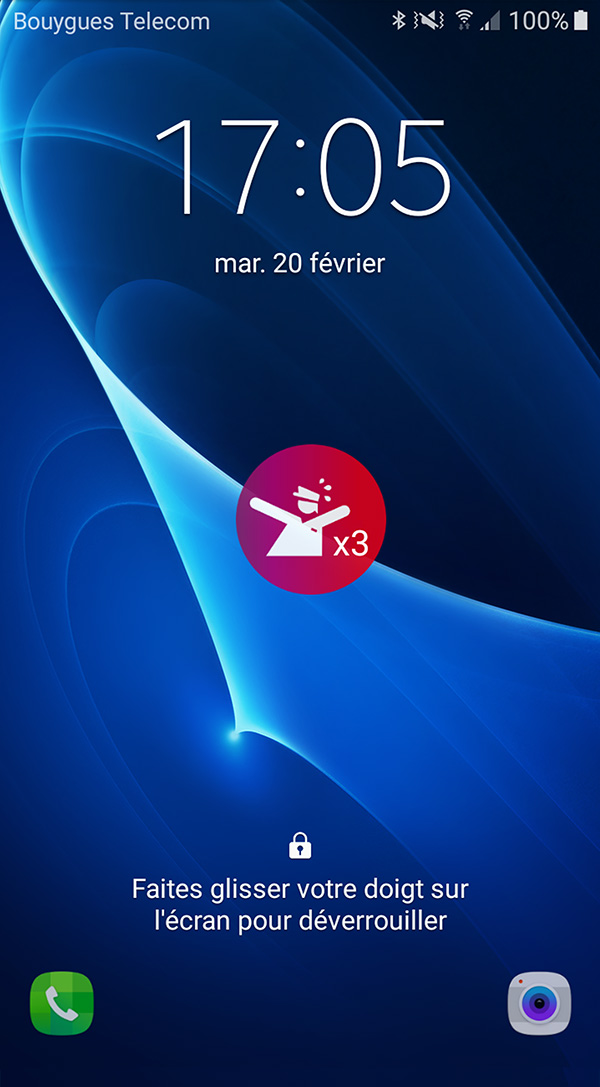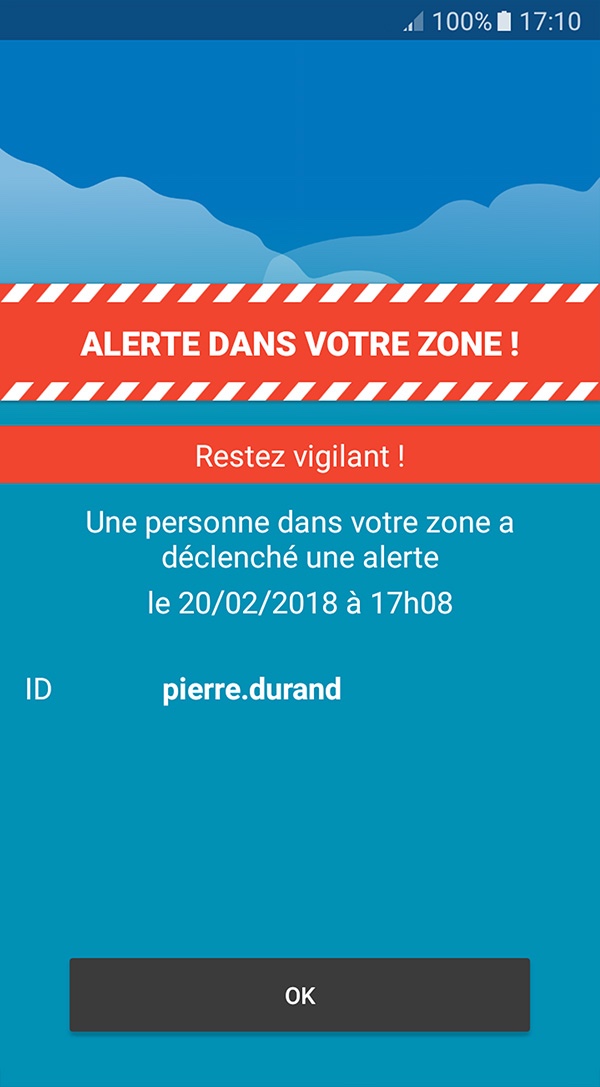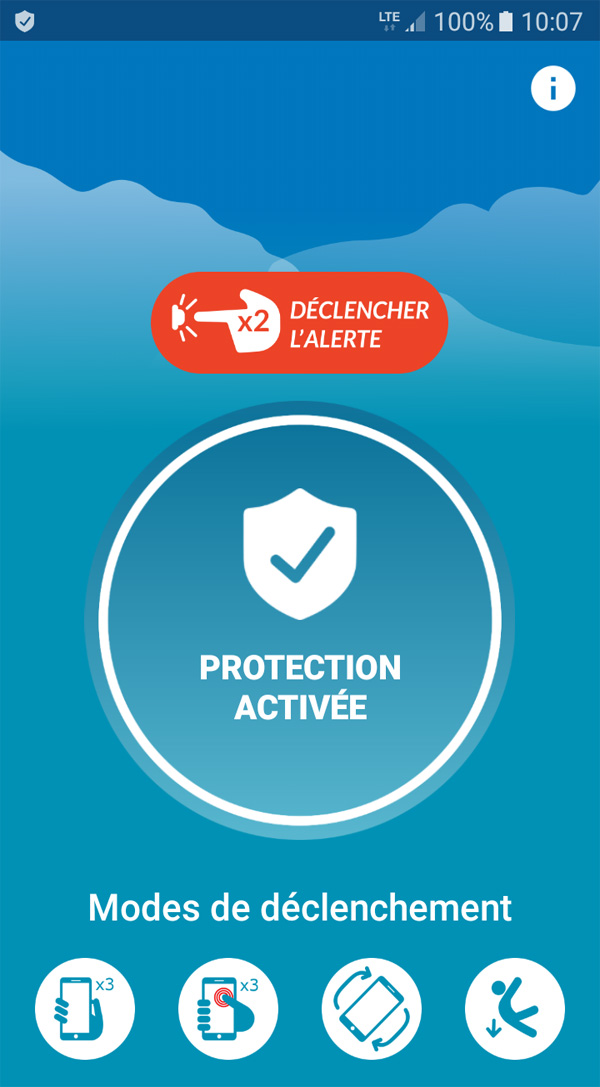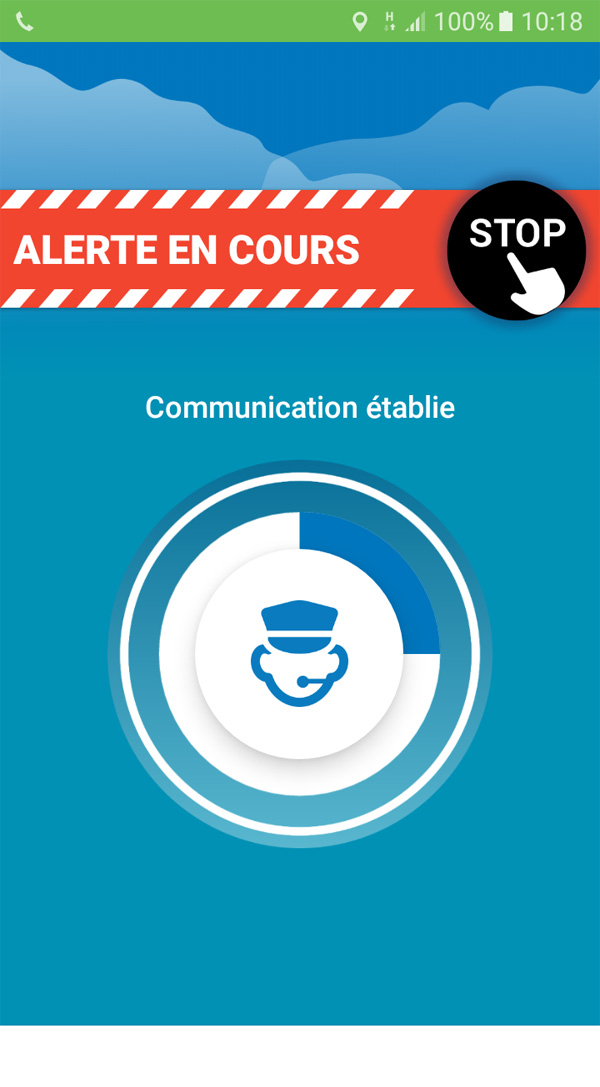 Lock screen
Triggering by widget on lock screen
Alert in progress
Targeted notification for alert in progress
Home screen
Protection activated with four means of triggering
Alert handling
Communication established with the assistance centre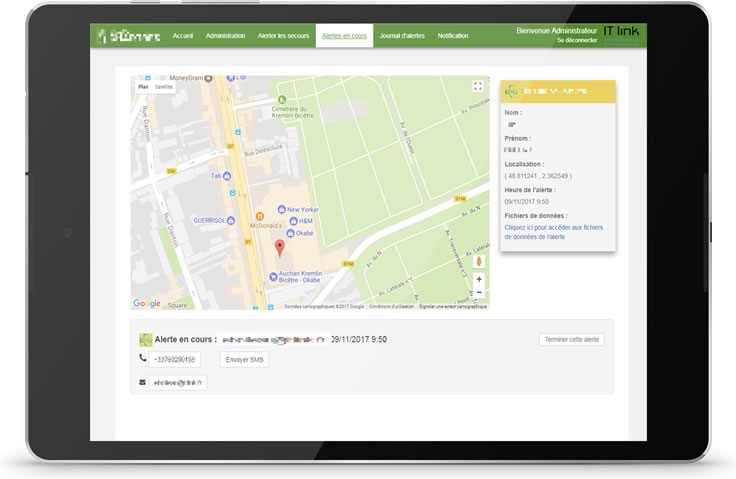 Assistance centre
Access to intervention support information via a Web portal or on a tablet (4G/WiFi).
Stealth-mode voice channel via a landline or mobile telephone, or directly integrated on a tablet (WebRTC).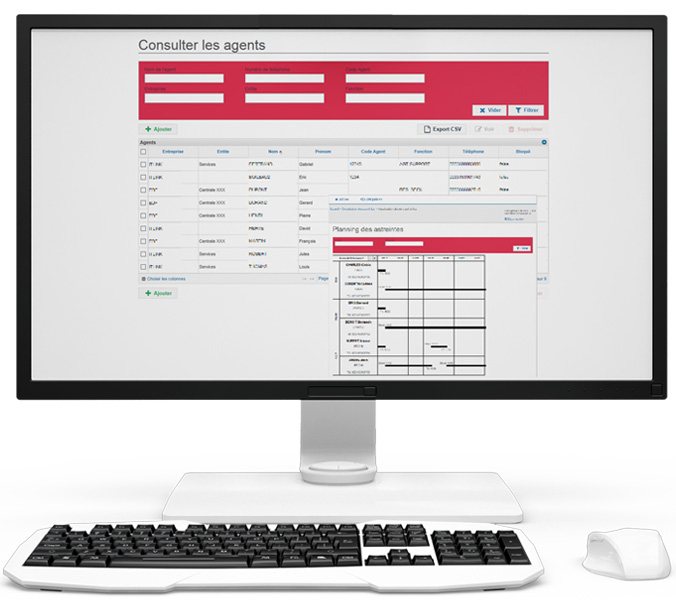 Administrator
Management of agents and supervisors
Management of assignments
Management of standby duties
Alerts log
Administration activities log
Statistics
Imports/Exports
Declaration of users (agents and supervisors), via the administration portal and/or by importing files.
Creation of interfaces between ASTAO and business information systems.
Customisation of Web and Mobile user interfaces.
Customisation of system behaviour, creation of specific "profiles" for the different agent assignments.
Adding mobile applications using a Device Manager, or from a public app store.
Supervisor stations: from any station which has a telephone (landline or mobile) and internet access. "Autonomous and integrated station" on a tablet.
In the event of danger, an alert is triggered from the agent's smartphone (widget, on/off button, jolt, fall detection, Bluetooth button, etc.).
The system ensures transmission of the alert even in the event of a degraded or unstable network.
The alert is transmitted to the security station by automatic call.
(multicasting, automatic retransmission until acknowledgement).
All information associated with the agent in difficulty is accessible on the web portal and on the reception tablets (geolocation, photos, video, etc.).
Establishment of vocal communication with the agent does not require any action by them. Their smartphone can remain in their pocket.
The supervisor is listening and can decide to communicate with the agent. The teams and agents close to the alert area are automatically notified.
The alerts log can be used to consult the history of alerts triggered and incidents handled.
All voice exchanges are recorded and saved for 30 days.
The "statistics" module enables quantitative analysis of the situations encountered.
For special requirements, ASTAO can integrate specific features, for example:
Indoor geolocation, iBeacon integration
Integration with the video-monitoring network
Automatic triggering of alerts by smart and autonomous sensors (Sigfox, Lora, 4G)
Facial recognition functions
Automatic translation functions
Our latest news
On Wednesday 21 and Thursday 22 March, the IoT World trade show was held at Porte de Versailles in Paris.
Astao is one of three solutions selected to run an experiential workshop at the 29th CoTer Numérique conference, to be held on 5 and 6 June 2018 in Tours.