Astao is one of three solutions selected to run an experiential workshop at the 29th CoTer Numérique conference, to be held on 5 and 6 June 2018 in Tours.
This will be an opportunity for digital technology stakeholders from French regional authorities to discover this new-generation alerting system, developed by IT Link, in partnership with Mitel.
Within the framework of the Major Investment Plan unveiled by Prime Minister Édouard Philippe, 9.3 billion euros will be made available over five years for the creation of a 100% digital state. In this context of widespread digital technology use, with more and more teleservices being offered to citizens, and in this period of concentration and geographical reorganisation of our regions, the CoTer Numérique conference represents one of the key events of 2018 for regional authorities and, more widely, for public administrations in France.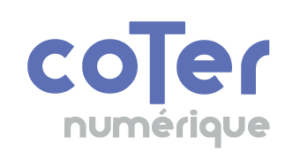 SHARE